TEMPERATURE SENSOR | OTHER
Digital Thermometer MCA-MYD-70-700 / 42-700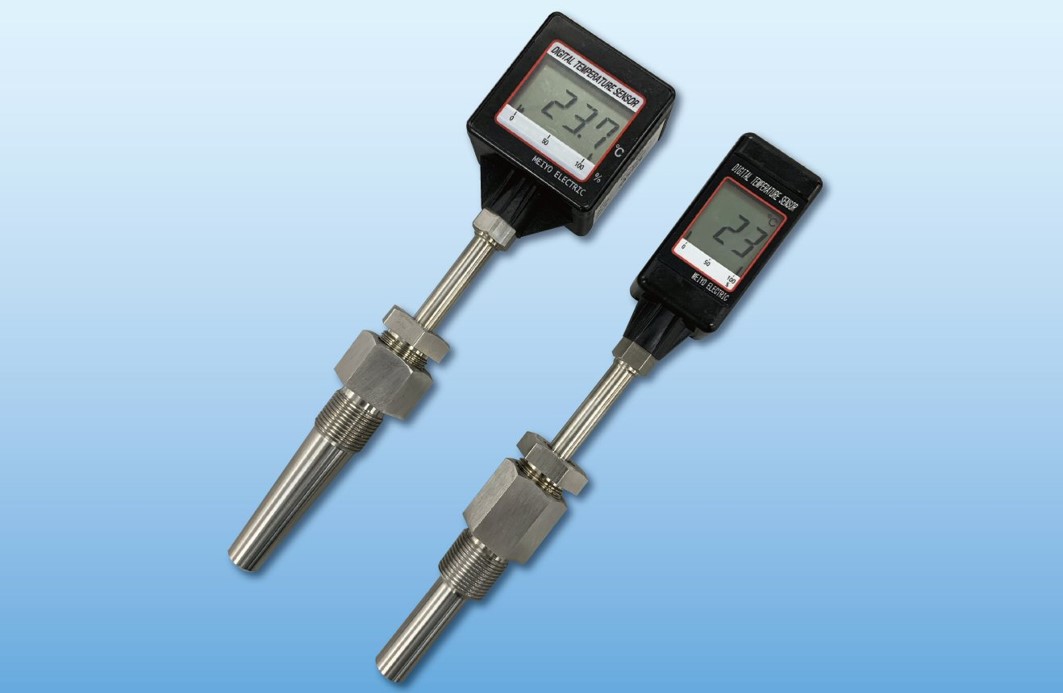 Outline
This is a digital thermometer that can replace the conventional mercury type thermometer. No power supply is required, because it's built-in battery makes long-term display become possible.
Introduction Video:
Features
・ High durability, Safety, Environmental
・ Long service life that can be used for 8 consecutive years.
・ It can be used as a  substitution for mercury thermometer for  high temperature because of non-use MERCURY.
・ RoHs / IP66 / CE marking compliance
・ The display panel can rotate 90 degrees for 70mm size.
Specification
| | |
| --- | --- |
| Sensor type | Thermocouple K |
| Test Range | 0℃〜700.0℃ (Display Limitation:-50.0℃〜750.0℃) |
| Measurement accuracy | ±5℃ F.C. |
| Resolution | 0.1℃ |
| Sampling period | Within 5 sec |
| Operating Environment | -10℃〜85℃ 5〜95%RH ※No condensation |
| Storage Condition | -10℃〜70℃ 5〜95%RH ※No condensation |
| Power | Lithium manganese dioxide battery×2pcs ※Please contact to us if you need replacement for custom order item. |
| Battery life | 8 years |
| Display | 3 or 4 digits 7 segments LCD 0~100% with bar graph |
| Size of temperature measurement unit MCA-MYD-70-700 | 70mm(W)×70mm(H)×45mm(D) ※Protrusions excluded |
| Size of temperature measurement unit MCA-MYD-42-700 | 42mm(W)×84mm(H)×40mm(D) ※Protrusions excluded |
Outline drawing