TEMPERATURE SENSOR | LNG
PTR-M(Terminal Box Type)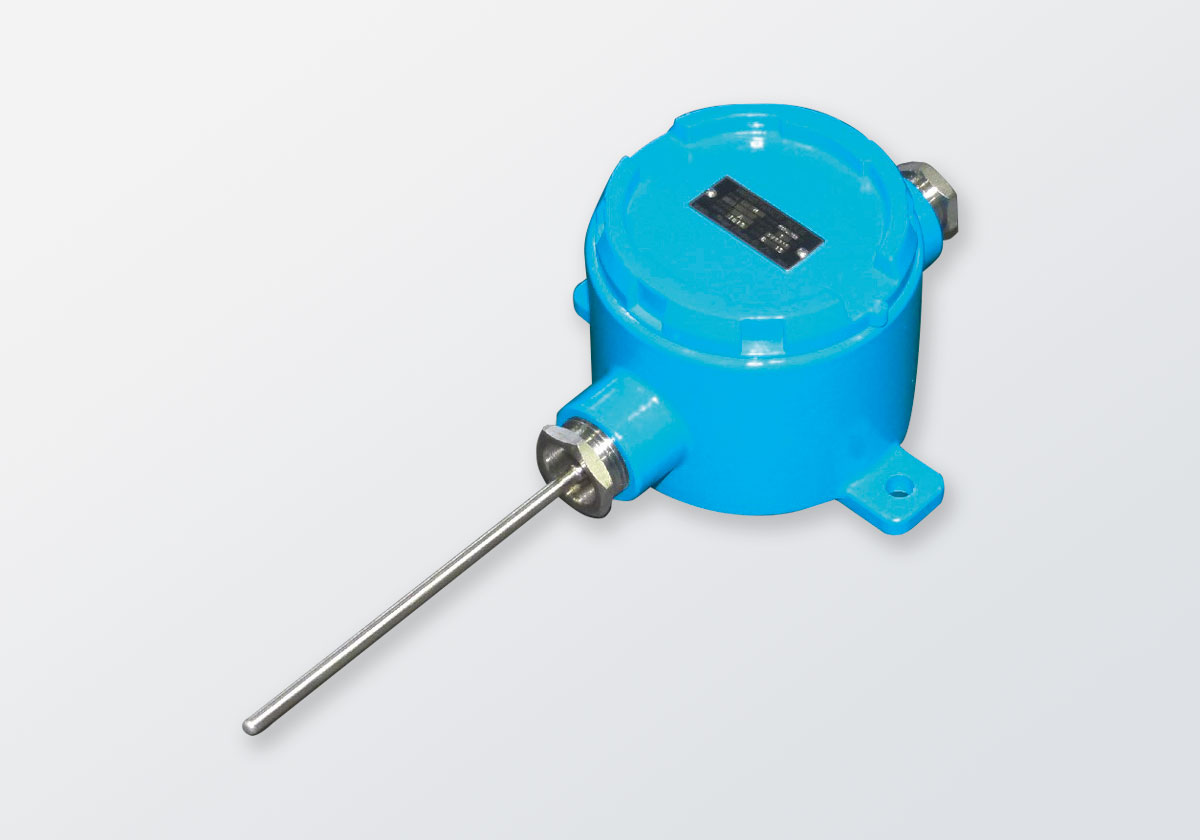 Outline
The cryogenic temperature sensor of Meiyo which moved along with a history of LNG ship building of Japan now contributes to the world LNGC and offshore projects such as FSRU and FLNG with high technology and quality.
In 1982, first cryogenic temperature sensor was supplied to Mitsui Engineering & Shipbuilding Co., Ltd., and we have been supplying our products to more than 500 vessels so far (as of 2020). As reference, it is said that the total number of current LNG vessels is around 600 ships, we believe that you understand our high market share.
Our products are available for various types of thank shapes such as Moss, Membrane, SPB, and so on for LNGC. We are also able to produce incidental parts such as penetration fitting and sensor pockets with requested shape. In addition, even in rigging, we are able to supply terminal box with high sealing performance and intrinsically safe type barrier box. We provide total support with our production technologies and design skills which have been cultivated so far.
Followings are the equipment that our temperature sensors are available with;
● Engine/ Generator
● Boiler
● Pump
● In-tank of Ballast, Chemical, and Fuel Oil
● Inner wall of cargo tank such as LPG/LNG
● Plumbing
● Shaft Bearing
● Stern Tube/ Cofferdam
Features
This sensor has a terminal box with Φ4.8 sensor. Because the sensor connects to the cable at terminal box unlike the type that a long cable is attached to the sensor, it is possible to exchange the sensor part only. This sensor is used for the temperature measurement of bulkhead which is equipped to a tank.
Specification
| | |
| --- | --- |
| Nominal Resistance(at 0℃) | Pt100Ω |
| Current (mA) | 1 |
| Class | Class A |
| Operating Temp. (℃) | -200〜100 |
| Material of Tube(Standard) | SUS316 |
| Connecting | 3 Terminal |
| Protecting Tube | Single |
| Terminal Type | Terminal Box |
| Diameter φD(mm) | 4.8 |
| Application | Intrinsically Safety System |