PRESSURE SENSOR | PRESSURE SWITCH
SMWB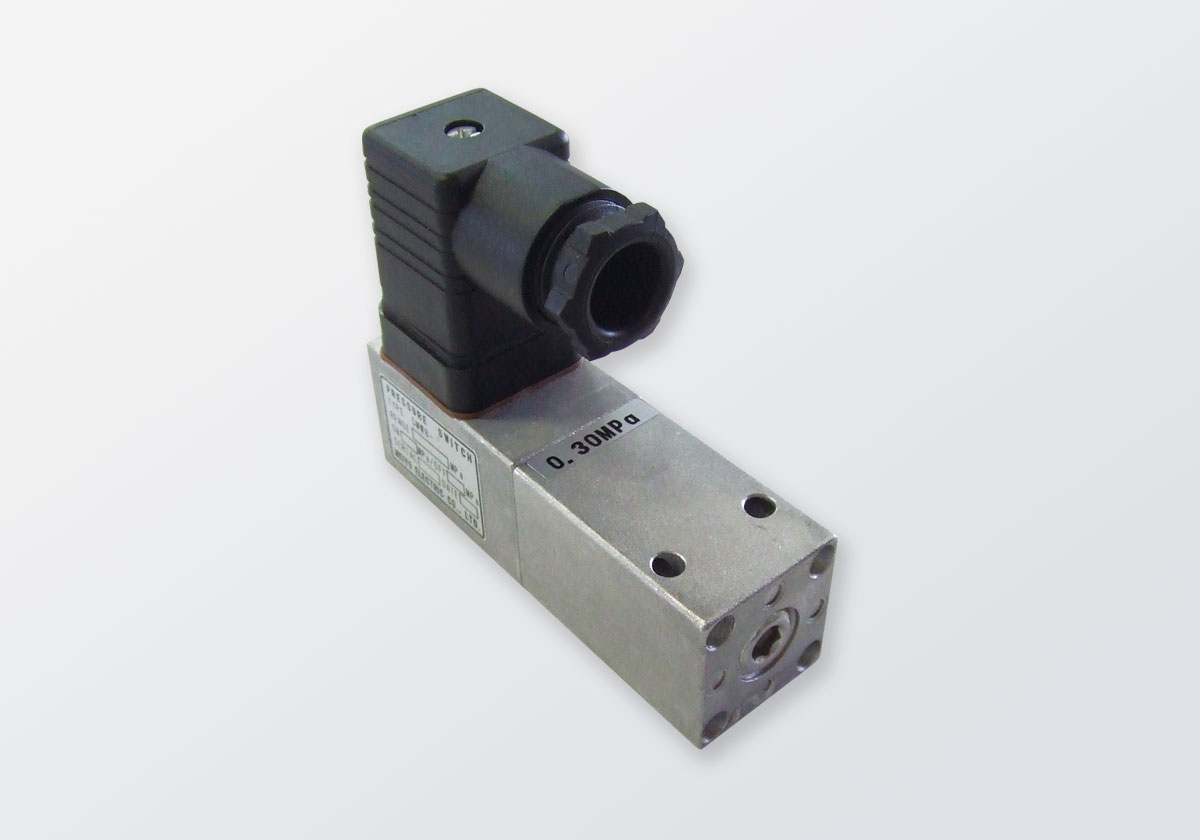 Outline
Pressure Switch of SMW & SMWB series is a switching devide with the ON-OFF function being operated by detecting pressure. The pressure difference necessary for ON-OFF operation of the switch is in a small range so that the pressure setting can be optionally changed by an adjusting mechanism. This product is available to use for control, protection or alarm of the main engine, auxiliary machinery on the board and so on.
Features
・The operating pressure can be set arbitrarily.
・Compact blocked type which does not take space.
・Wiring is easy with the connector type.
Specification
| | |
| --- | --- |
| Range(MPa) | A: 0.02〜0.13 / B: 0.08〜0.21 / C: 0.17〜0.36 / D1: 0.3〜0.6 / D2: 0.5〜1.1 / F: 0.8〜1.6 |
| Accuracy(MPa) | A: ±0.01 / B: ±0.01 / C: ±0.02 / D1: ±0.03 / D2: ±0.03 / F: ±0.06 |
| Differential(MPa) | A: 0.02 / B: 0.02 / C: 0.02 / D1: 0.09 / D2: 0.09 / F: 0.09 |
| Max Pressure(MPa) | A: 1.5 / B: 1.5 / C: 1.5 / D1: 3.0 / D2: 3.0 / F: 3.0 |
| Contact Resistance | Under 100mΩ |
| Insulation Resistance | Over 100mΩby DC500V megger |
| High Voltage | AC1500V: Withstand 1 minute |
| Protection | JIS F 8007 IP65 |
| Cable Diameter | φ7〜φ12(12mm) |
| Color | Silver |
| Material | Mainframe:ADC, Connector:BS |
| Weight | About 0.3kg |
| Max Allow Temp. | -10〜85℃ |
| Vibration resistance | 10G |