OTHER PRODUCTS | OIL MIST DETECTOR & MONITOR
Oil Mist Monitor (In room type)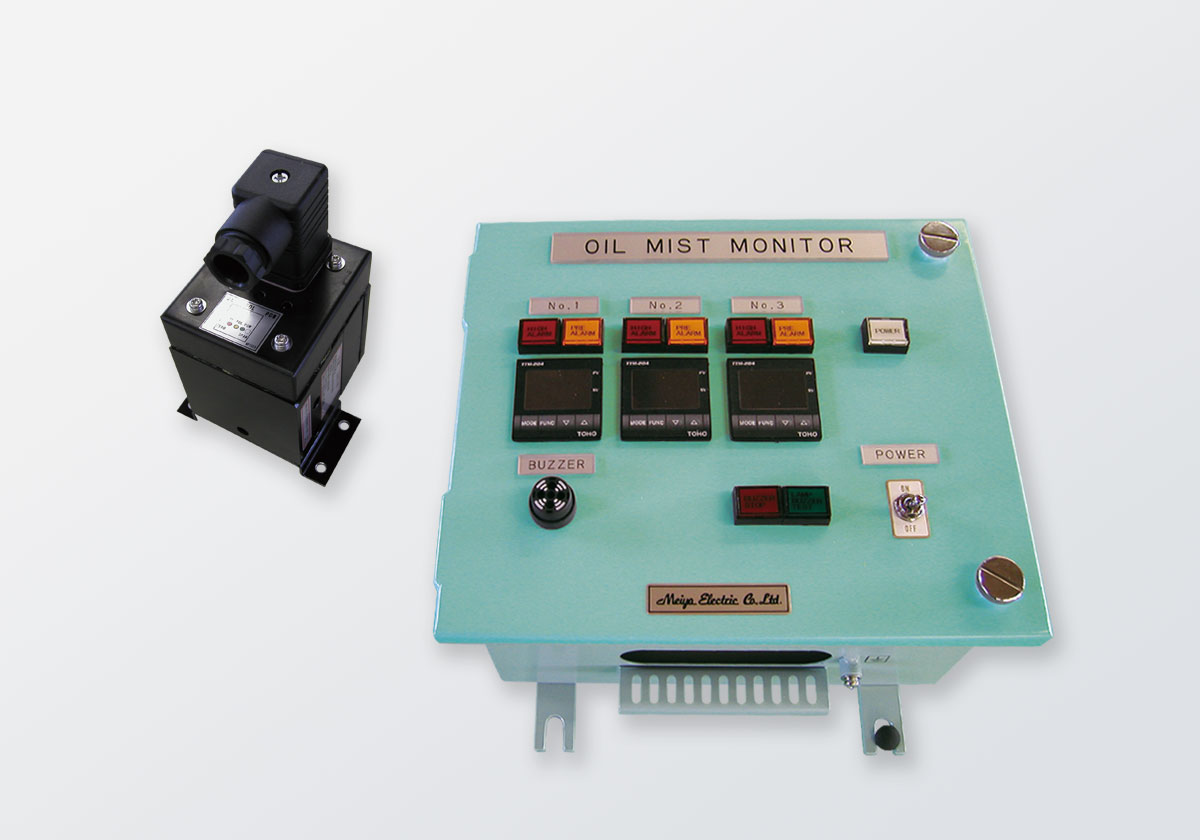 Outline
It is said that the major reason of ship fires is oil mist in ships. There is a heat source equivalent to 200 degrees in the closed compartment, and if the oil mist concentration in the compartment exceeds 50 mg / Liter, an explosion or fire will occur.
Probability is extremely high.
This device is composed of an oil mist sensor with high sensitivity and high speed response and a digital oil mist monitor unit with functions such as measured value of mist concentration, alarm set value, alarm display.
By installing this device in the vicinity of equipment on-board where oil mist is likely to occur, such as oil tankers and chemical tankers, oil mist can be detected early,
Fire can be prevented in advance.
Features
"Oil Mist Monitor" detects oil mist early, and can prevent the fire accidents by installing near the ship equipment which occurs of the oil mists such as oil and chemical tanker.