OTHER PRODUCTS | OIL MIST DETECTOR & MONITOR
MOT Oil Mist Detector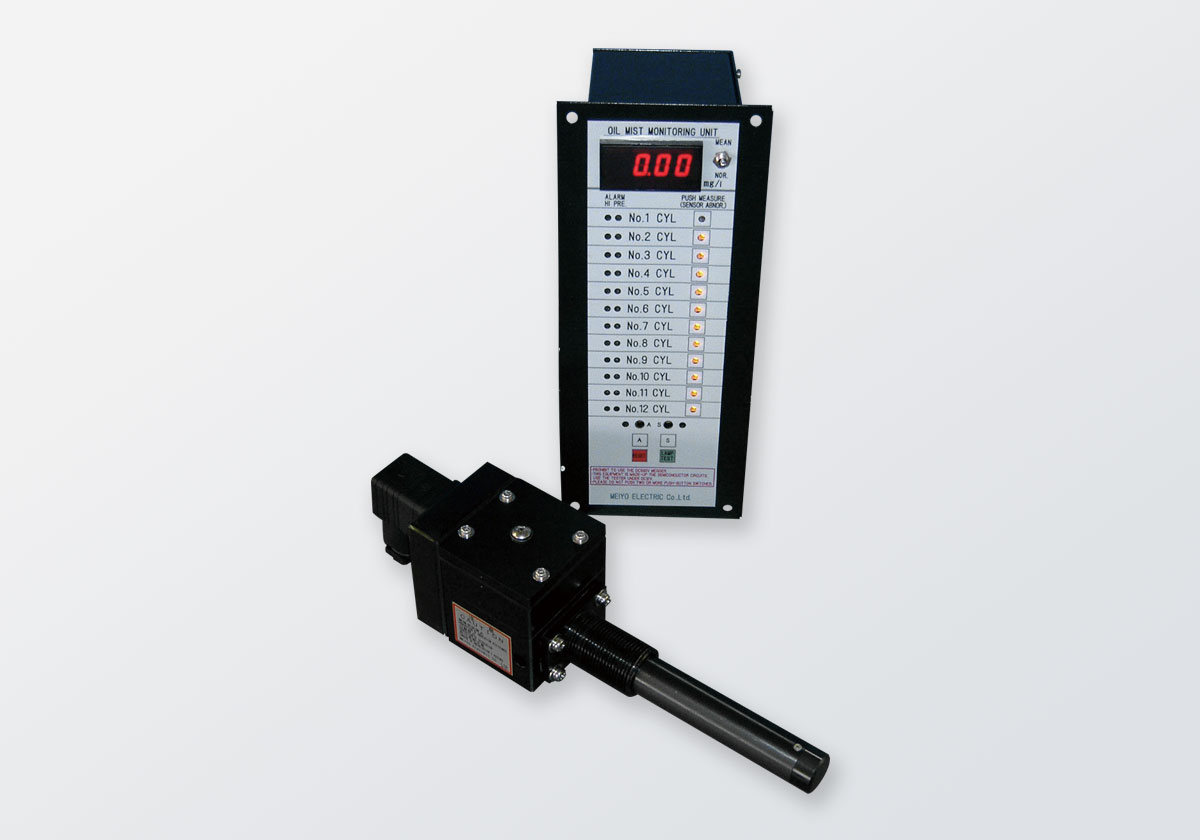 Outline
It is said that the major reason of ship fires is oil mist in ships. There is a heat source equivalent to 200 degrees in the closed compartment, and if the oil mist concentration in the compartment exceeds 50 mg / Liter, an explosion or fire will occur. Probability is extremely high.
This device is composed of an oil mist sensor with high sensitivity and high speed response and a digital oil mist monitor unit with functions such as measured value of mist concentration, alarm set value, alarm display.
By installing this device in the vicinity of equipment on-board where oil mist is likely to occur, such as oil tankers and chemical tankers, oil mist can be detected early, and fire can be prevented in advance.
Features
The oil mist concentration detection is performed by the
optical dispersion system using infrared rays, and the pulse
drive system is adopted as the mist detection part. So, the
high-speed response and high sensitivity are realized by
adoption of a pulse drive system. Moreover, the oleophilic
cover is adopted so that it protects a light receiver and
emitter from oil mist contamination.
Specification
| | |
| --- | --- |
| Case | aluminum(Black alumite treatment)and SS1.0t |
| Color | Black aluminum treatment |
| Weight | Around 0.75kg |
| Protection | IP54(Excluding mist tube) |
| Power | DC24V |
| Detection method | Self-suction with infrared scattered light |
| Measurement Range | 0〜5mg/liter |
| Measurement Resolution | Within ±5% of measurement max value |
| Output signal | DC4〜20mA |
| Operation Temperature | 5〜55℃ |
| Storage Temperature | -15〜80℃ |
| Relative Humidity | Under 95%(Non-condensing) |
| Vibration | 5〜25Hz±1.6mm 25〜100Hz 4G |
| Accessory | G3/4 nut and bond seal (one each) |
Format