OTHER PRODUCTS | INSTRUCTION METER
SMDT, TRS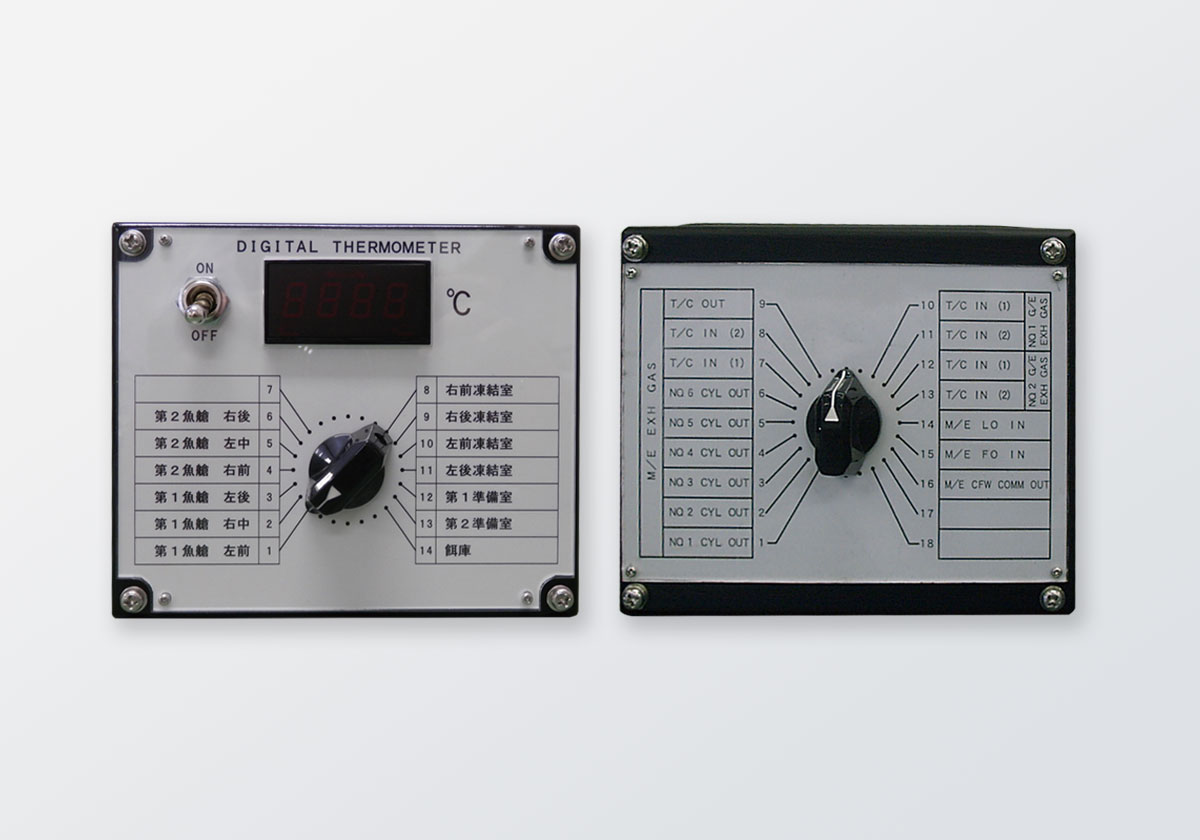 Outline
Temp. Select Switch
This is a switchable indicator that can display temperature of thermo resistance bulb Pt100Ω and thermocouple K.
The feature is that the channel can be changed with the changeover switch and the change destination value can be displayed.
The advantage is that it can display a large number (up to 24 points) even in a small space where many indicators cannot be installed.
Features
【Switch】
MAX 24 Points
【INPUT】
DC1〜5V, Pt100Ω
Thermo Couple K
【OUTPUT】
DC1〜5V
TRS Only
Specification
| | |
| --- | --- |
| Power | AC220V |
| Case | Steel (SPCC) |
| Color | N1.2 Semigloss |
| Switching nameplate | Silver background with black letters |
| Ambient temperature | 0~50℃ |
| Relative Humidity | Under 100% |
| Vibration | 2.0〜13.2Hz |
| Amplitude | ±1.5mm 13.2〜80Hz |
| Acceleration | ±1.0g |
| Withstand Voltage | AC1500V for 1 min(Powerーbetween case) |
| Insulation resistance | Over 10MΩ |
| Switch rotation torque | 0.6〜0.9kg・cm |
| Combination detector | Platinum resistance thermometer or thermocouple |
| Measurement accuracy | ±0.4%(at F.S.) |
| Weight | About 2kg |
Format