Oil Mist Detector & Monitoring System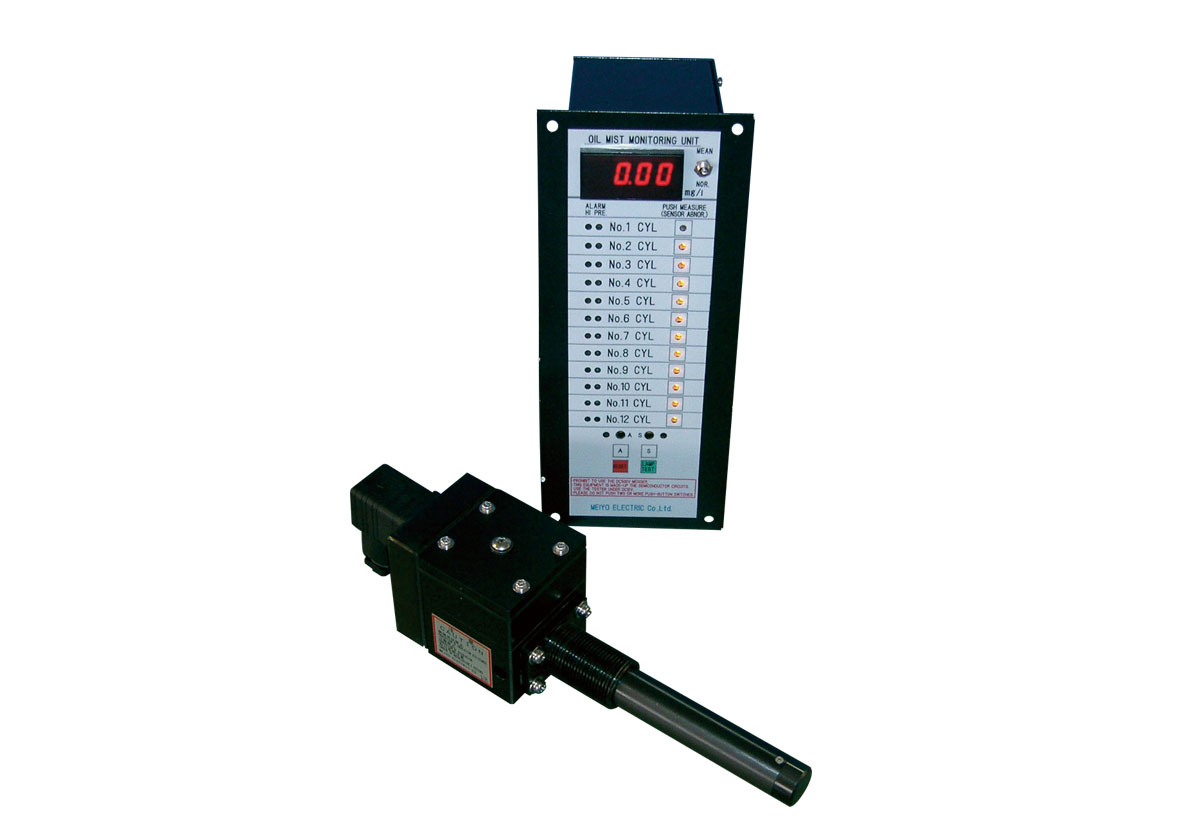 Product Description
A device that measures the oil mist concentration by inserting an oil mist detector into the crankcase of a marine engine. The sensor converts the measured mist concentration into an electronic signal and sends it to the monitor. If the mist concentration exceeds a certain value, an alarm will be issued. Used by major ship engine manufacturers, and ships several thousand units annually.
Development Background
The installation of an oil mist detector is required for engines with a cylinder bore diameter of 300 mm or more and marine engines with an output of 2,250 kW or more.Development has begun at the request of a major engine manufacturer. Initially, a low-pressure sensor was developed, but due to low sensitivity and instability, the current optical sensor was developed. The use of this product greatly reduced the number of ship fires and greatly contributed to offshore safety.
Characteristic
By inserting a nozzle, it is possible to intake and exhaust at the tip of the nozzle.
Built-in small FAN realizes self-suction.
Oil mist concentration detection is performed by a light scattering method using infrared rays, and a pulse drive method is adopted for the mist detection unit. It realizes high sensitivity and high speed response.
As a countermeasure for preventing oil mist contamination, the mist concentration detection part is protected with an oil cover.
Certified by a world famous ship engine licensor and acquired vessel classification of each country.