PRESSURE SENSOR | PRESSURE TRANSMITTER
SMP-MT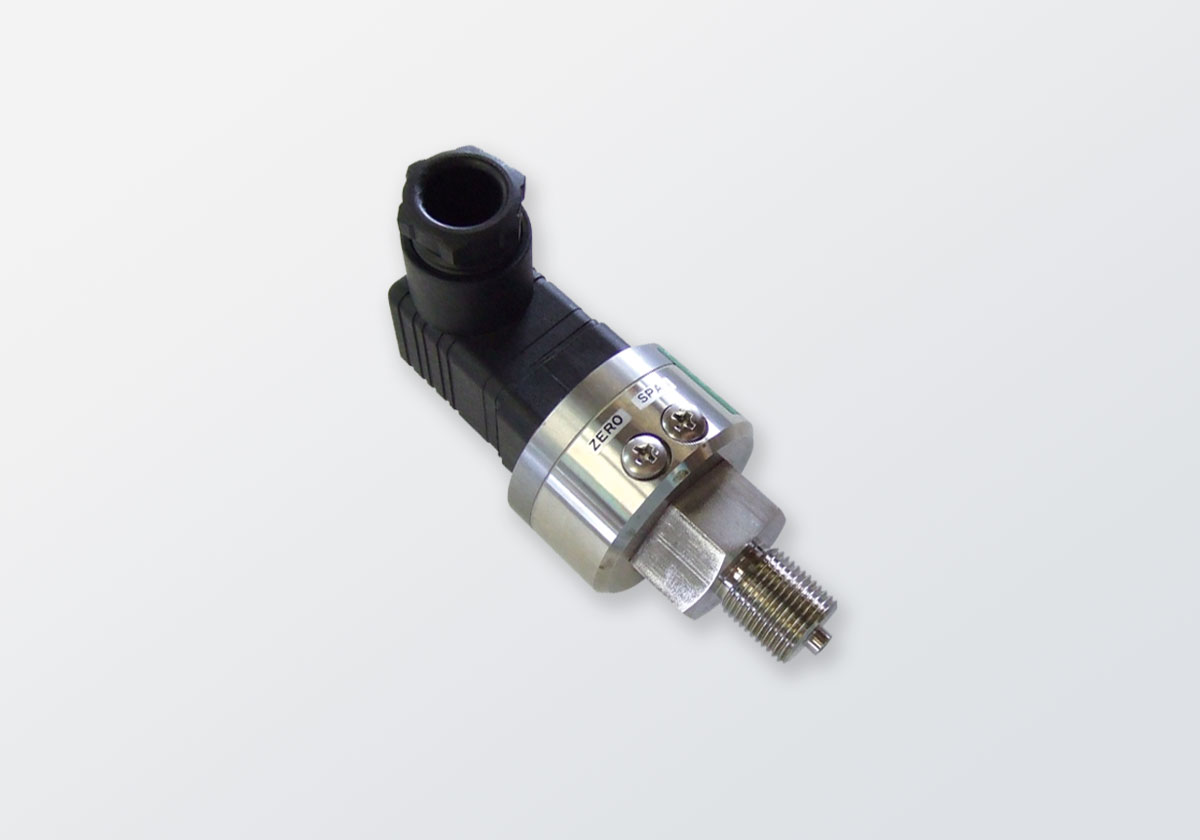 Outline
SMP-M Series Pressure Transmitters are a device for converting pressure variations into electrical signals (4-20mA DC) with high fidelity. And the pressure element is made by spattering thin film of strain gauge with SUS diaphragm, so be made compact.
Features
・Suitable for installation in the middle of piping.
・Wiring is easy with the connector.
Specification
| | |
| --- | --- |
| Power | DC24V (-25%〜+30%) |
| Power ripple | 500mVp-p less |
| Output signal | DC4〜20mA |
| Load resistance | 550Ω at DC24V |
| Resolution | ±1%F.S.(±0.5%F.S. option) |
| Temperature drift | ±0.03%F.S./℃ |
| Pressure resistance | 1.7 times the maximum measurable pressure |
| Protection | IP54 |
| Cable gland | JIS F8801 15 |
| Color | Manufacturer standard |
| Material: Connect port | SUS |
| Material: Case | Aluminium Block |
| Weight | 350g |
| Operating temperature | -20〜70℃ |
| Correction temperature | 5〜55℃ |
| Vibration resistance | 5〜25Hz±1.6mm, 25~100Hz 4G |
| Others | EMI Resistance |
Format